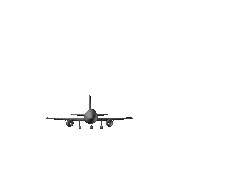 Jane Welch Sprague on an African Safari
Jane at Victoria Falls--one of the seven natural wonders of the world.
It is ten times the size of Niagara Falls.

.
Jane teaching village ladies to crochet purses from plastic bags.


.
Jane riding an elephant, of course!

.
May 4th, 2010--and off to Southern Africa for a Safari trip of a lifetime. Landing in Zimbabwe, our group of thirteen then took a small plane to our first camp--in Chobe National Park, Botswana, to the Baobob Lodge for 3 days of morning and sunset game drives. Saw hundreds of elephants, zebras, impalas, giraffes, baboons and miscellaneous others. The Camp food was great and the huts we stayed in were rustic but very nice. This is where I almost grabbed hold of a black mamba snake (largest venomous snake in Africa) but later, when I was told what it was was, I was glad it was too high in the tree to reach.
Then on to Namibia by small plane and then boat to our next camp. We cruised along the Zambezi River, seeing hippos, crocks, more elephants, tons of birds (we saw 115 different bird species by trip's end). We also visited the local village school and homestead. Had a chance to buy some local crafts of carved animals, baskets and trinkets. Then on to the Okavango Delta area in Botswana to a tent camp on the Delta. More canoeing and game drives. Many lion sightings, and a giraffe kill by a pride of nine lions--fascinating to watch.
Then off again to our last camp in Zimbabwe, in the Hwenga National Park. Our hut sat right on the park, and we had elephant, hippos and lions wandering around during the day and right next to us at night. We saw hundreds more animals. We got to interact with the school children and villagers at Ziga Village--a humbling experience. The nightly sunsets were incredible and the guides and staff were all so gracious.
We then flew back to Victoria Falls and had a chance to view the Falls. We walked the whole distance of the falls and got soaked from the spray and then flew over in a helicopter. Then off for an elephant ride and a walk with 3 lion cubs. (see Mid-60's birthday section). I hated to say goodbye on Day 19 but it was time to head back to reality. I do hope to go back and stay in the village at Namibia, teaching them how to crochet purses and carry-alls from plastic grocery bags. It would give them a way to clean up their village as well as gaining some revenue in selling to other villages. They are such wonderful people, with not much, but all seemed so happy.
Note: The elephant and zebras at left are also from Jane's adventure.