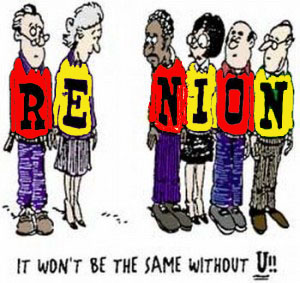 SAVE THE DATE: SATURDAY, SEPTEMBER 15, 2018

FOR OUR 55TH REUNION !!
Your Reunion Committee is happy to announce that we have found a perfect venue for our 55th reunion. We have reserved the very nice "Finish Line" room at Los Alamitos Racetrack from 4-11 PM. There will be dinner mid-evening and dancing. Guests may choose to watch the races (and place bets) without leaving the room - or can venture outside if they prefer. We have updated our class database as much as possible; invitations will be sent out after the first of the year. Please watch this space for updates, and help spread the word to others in the class. See you in September!