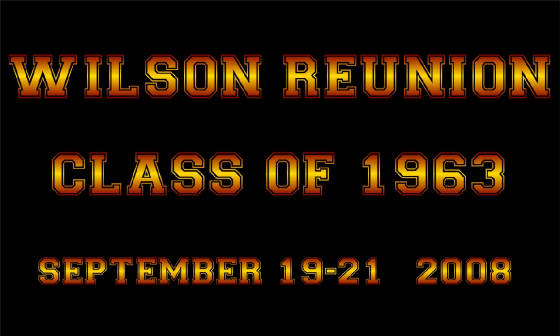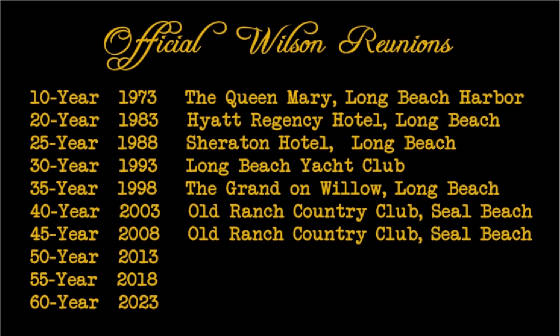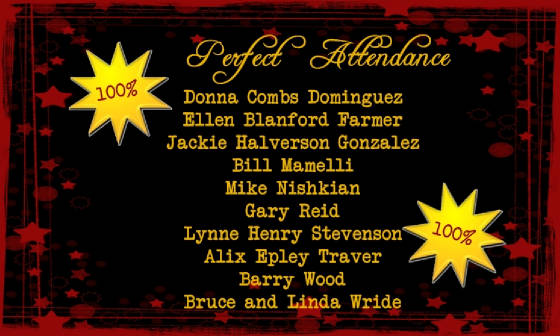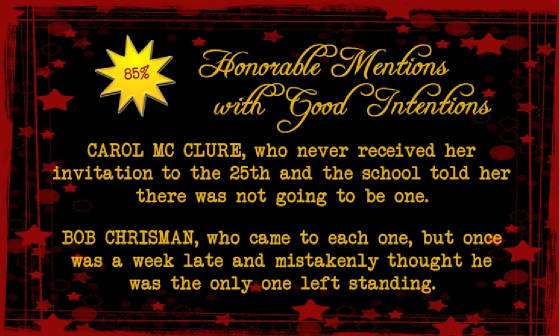 PLEASE KEEP US ON OUR TOES. REPORT TO US ANY CORRECTIONS OR ADDITIONS TO THE LISTS ABOVE.

OUR THANKS TO ALL BRUINS WHO SHARED THEIR PHOTOGRAPHS OF REUNION EVENTS, INCLUDING EVELYN GOEHRIG WANNER, BILLIE GOEHRIG PALMER, DAVID AND ROBIN KENNEDY SPRANG, AND GINGI KADVANY NEGVESKY
FIND THE FUN !!
How many Playful Pix can you find?

As we worked with the reunion pictures, we found it increasingly hard to resist the temptation to "doctor" a few (fifteen, to be exact). So … with the wizardry of photo-editing software, mixed with large amounts of wild imagination, we have digitally enhanced some of the photos.

As you move through the pages, see how many of these "Playful Pix" you can find. Some are very subtle, and some are very obvious. PLEASE NOTE: The 15 "enhanced" pictures do NOT include those on the "Out-Fakes" page (most of which are obviously 'doctored.' ) The Playful Pix you are looking for are spread throughout all the other pages and events.


Keep track, and email your list to either Webmistress1@wilson63.com or Webmistress2@wilson63.com. Who will find them all?
What is the prize, you ask? Well, we gave it some thought. …. An all-expense paid trip? A gold watch? A generous gift certificate at a trendy store? AND THEN WE THOUGHT OF THE PERFECT PRIZE: You get your name announced on the website !!!
Your friends will be green with envy. And ….it's not easy being green at Wilson.