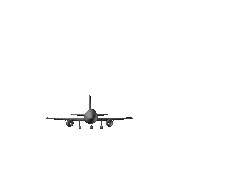 John Mauger's Excellent Pacific Rim Adventure
The Great Wall of China at Juyong Guan Pass
.
John: "I was on the southern end of Singapore at the south end of the Malay Peninsula. The particular area is called Sentosa. I had to walk across a rope suspension foot bridge that crossed a lagoon to reach the monument. The point of land is less than 1 degree north of the equator."
Above: John with the 2 Buddhist Monks
at the upper temple Wat Leu, Sihanoukville, Cambodia.
Upper Left: John with the statues at the lower temple Wat Leu.
.
My 95-day Pacific Rim adventure......
In keeping with my desire to circle the globe in a 2 (now 3) year time frame, I picked the Pacific Rim for my 65th birthday adventure from Australia/Tasmania north to Cambodia, Thailand, Malaysia, Viet Nam, Hong Kong, Singapore, Taiwan, Japan, China, South Korea, Russia, The Bering Sea, The Aleutians, Alaska and finally to Vancouver, Canada.
I cruised in a meandering zig-zag course all across Asia during the 95 days so I could experience the different seasons and cultures. It made for multiple visits to each country where I was able to explore different aspects and regions of each unique and amazing city. It was a fantastic education of history, religion, geography, politics and food!
My favorites were many, but to narrow the scope....Australia and its amazing people and wildlife, Cambodia and the religious temples and resiliance of the poor, the beauty of the people of Thailand, visiting five of China's seven largest cities, (Shanghai is the most modern city in the world), the incredible energy of Hong Kong, the Great Wall, the stark Aleutians and the vast Yukon. There are many more such as the Magnetic Levitation train traveling at over 430 kph...what a ride!! I am still overwhelmed.
The combined land/sea/air trip was over 40,000 miles...............
This coming summer in August, I will complement the Pacific Rim crossing with a British Isles-to-Iceland-to-Greenland-to-Canada-to-New York North Atlantic crossing. This only leaves Africa and India to complete the world tour.