Our Travelin Man, John Mauger, sent this. "We are having lunch on the strand of the Hague with Vicky. VickyHercus VanDerloos went to school with me K-12 Lee School, Jefferson Jr. Hi, Woodrow Wilson HS. She is living in the Netherlands for 30+ years." Also shown is John's longtime friend and fishing buddy, Jim O'Connor.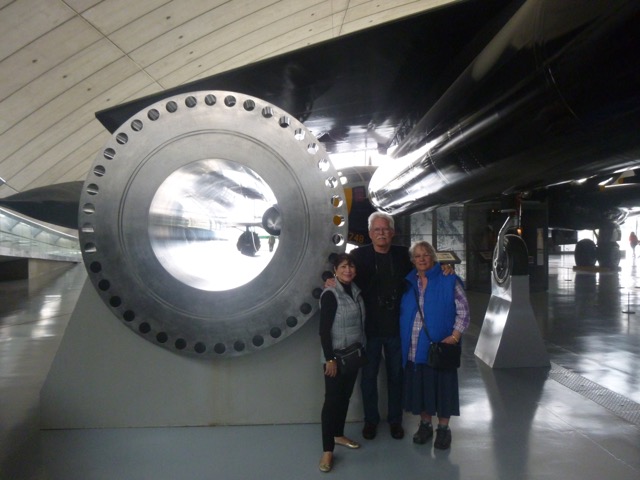 This is Jean and Greg Roberson with Billie Goehrig Palmer in the American section of The Duxford Air Museum near Billie's in England. They toured France and UK and ended up with us for a few days before ending their trip in London.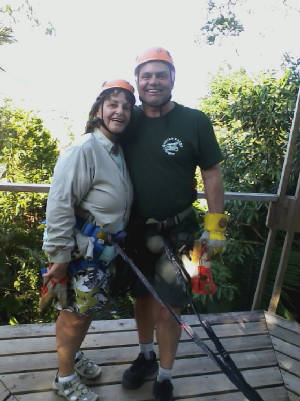 Jane Welch Sprague and husband Roger,
"Zip lining in Belize and snorkeling on the Barrier Reef"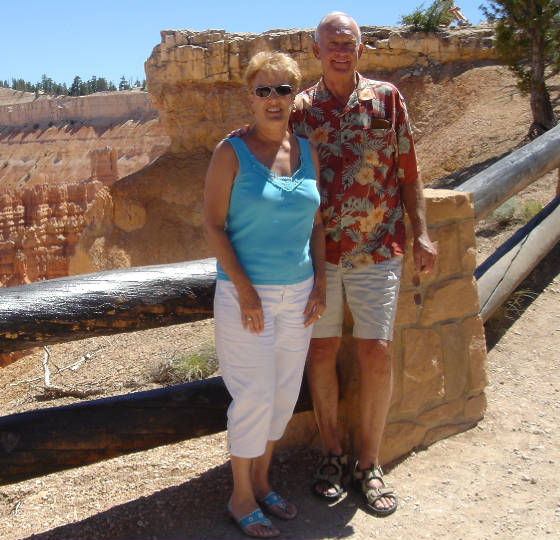 Paula Baughman Hatcher and husband Ray visited Bryce Canyon with their RV group, Mission Royale Wheelers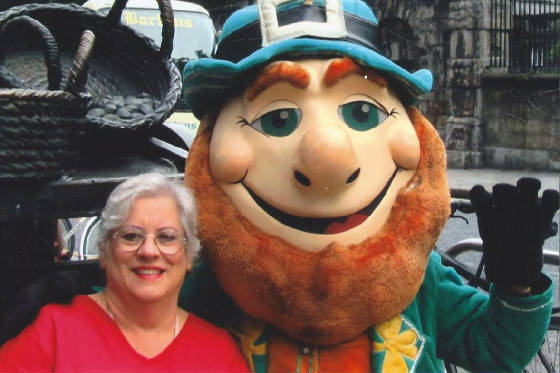 While visiting Dublin, Ireland in early September,
Evelyn Goehrig Wanner made a new friend.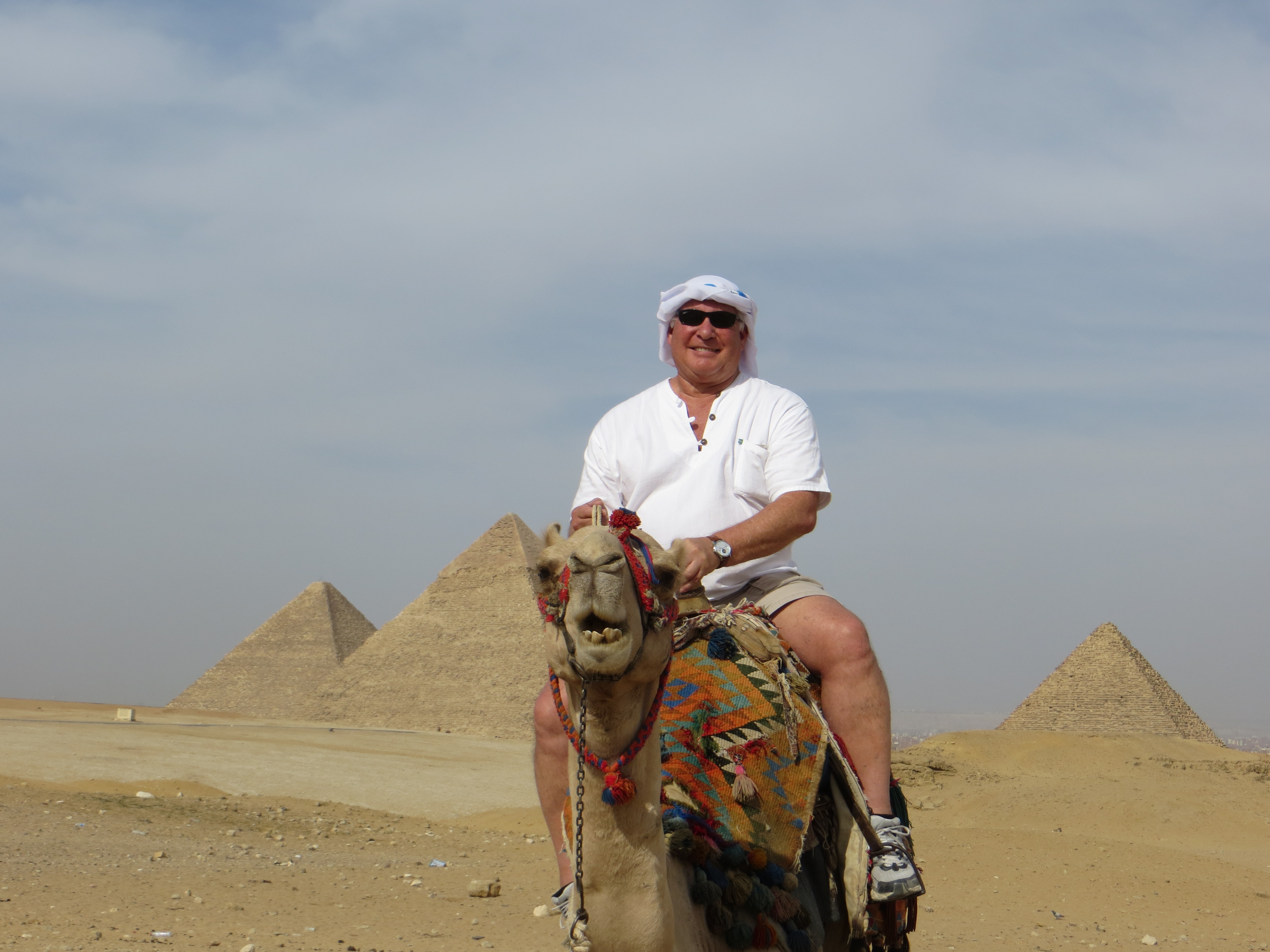 HE GOT ON HIS CAMEL NAMED CLYDE ?
"Visiting the great pyramids at Giza --
Me riding the local Bedouin camel.
Enjoy! John Mauger"
Dianne and I spent Labor Day weekend with Wendy Archer at White Wolf Lodge in the high country of Yosemite National Park. We took some great hikes and soaked up the beauty of the High Sierras. As you can imagine, we spent many hours reminiscing and talking about the future. --Frank Hodges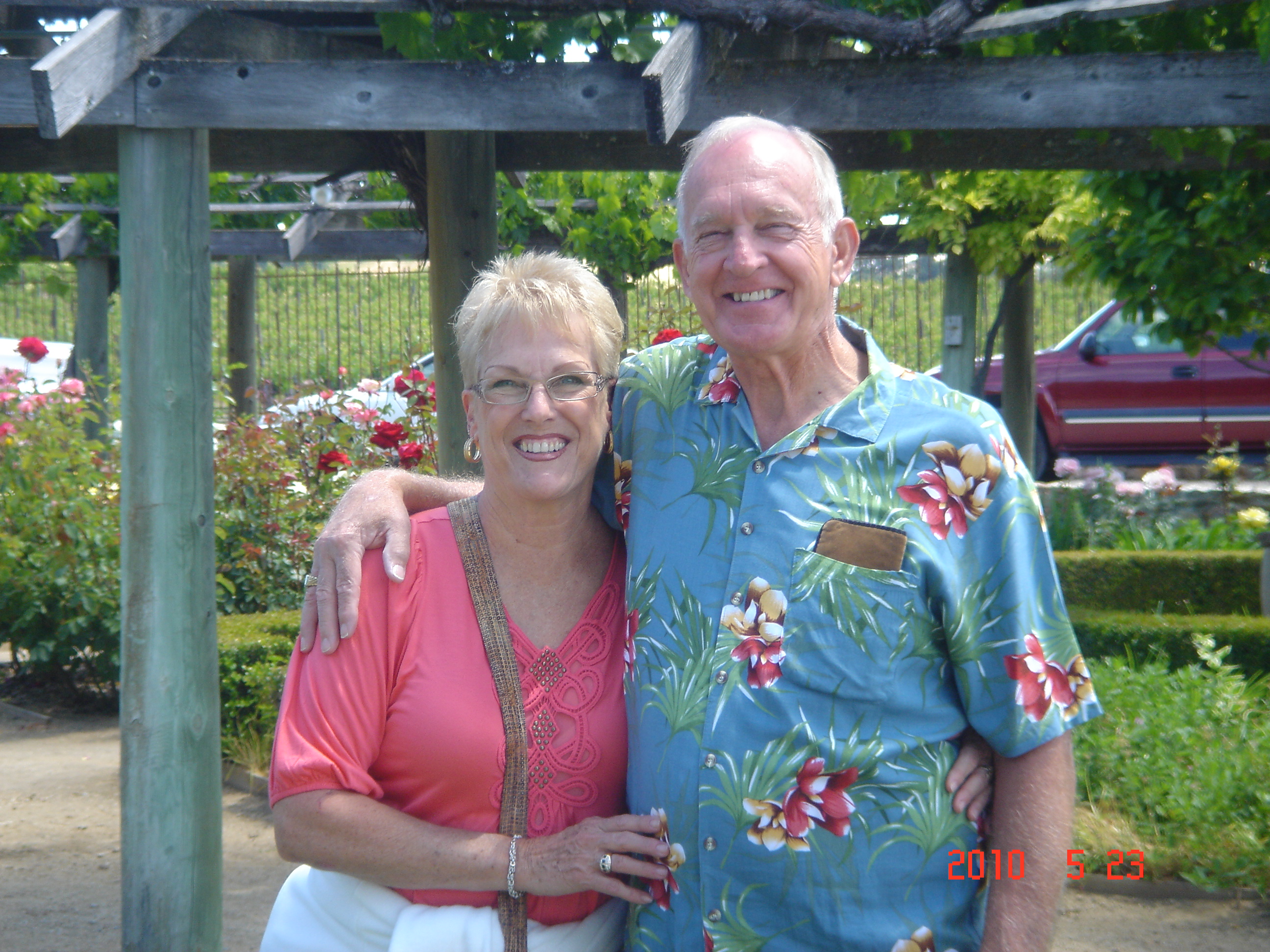 Paula and Ray Hatcher at the Wine Festival,
Paso Robles, CA - another RV adventure.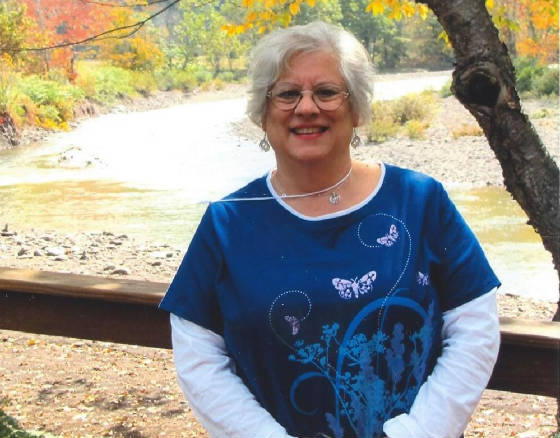 Earlier this year, Evelyn attended an "Each One Teach One" Retreat in the mountains of New York (Woodstock country!)
Carol Larimer McLaughlin
at Mount Rushmore in the summer of 2011.